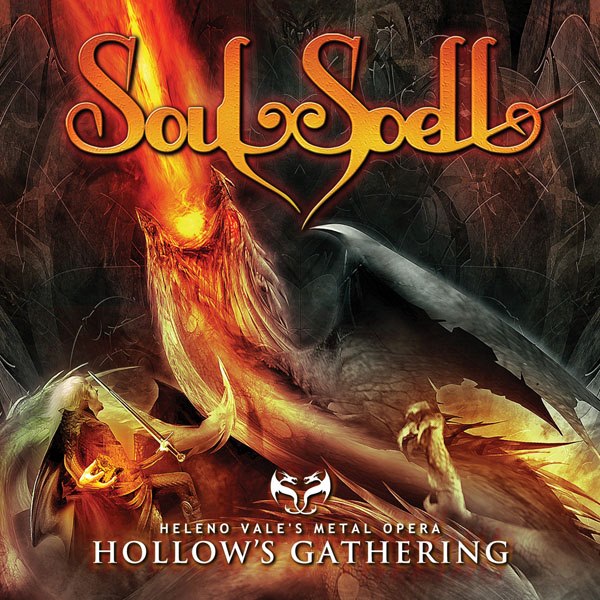 Wenn ihr diese Zeilen lest, denke ich bestimmt nicht an euch Metalheads. Momentan geniesse ich nämlich die Zeit in der Toscana und fröne der Liebe nach Lust, Vergnügen und Essen, hell yeah. ;-)
Nichts desto trotz habe ich ein paar Zeilen vorbereitet mit der Hoffnung, dass der Rock n Roll während meiner Abwesenheit keine Pause einlegt. Denn es gibt viel zu tun, packen wir es an. Und es gibt wirklich ein paar tolle Sachen, die es wert sind angehört oder geschaut zu werden. Ich möchte wirklich nicht an euer Stelle sein und entscheiden müssen, was soll wo geschaut werden, gopf. (Isch jo kes luege meh, so vöu Sache.)
Das melodische Metall-Duo Will Wallner/VivienVain bringt nach der EP nun den offiziellen Release raus.
Eine weitere Hard Rock Frontfrau gibts auch bei den Diemonds. Wer auf modernen Rock à la Shinedown, Seether steht ist bei Nonpoint und ihrem neuen s/t-Album goldrichtig. Hammer finde ich. HC Fans halten inne bei Texas in July und ihrer s/t-Scheibe. Von The Cringe kann man vom gesamten Album 30"-Clips der Songs hören. Sie spielen Alternative Rock. Leise Indie-Melodien gibts wie immer bei A Fine Frenzy und Placebo bringen eine Mini EP mit 5 Songs als Überbrückung raus. Ok, chame mache. King Of Leon Bassist Jered Followill bringt zusammen mit Nick Brown von der Band Mona seine EP1 unter dem Namen Smoke & Jackal raus. Zum Schluss noch News von den symphonischen Power Metallern Soulspell und ihrer operahaften 3. LP.
Das Rock City wurde vor einiger Zeit leider mit Absagen von prominenter Seite durchgeschüttelt. Einfach ab und zu ihre
Homepage
besuchen und ihr bleibt auf dem Laufenden oder meldet euch für den Newsletter an oder added euch auf der Fanpage auf Facebook.
Ich will gar nicht dran denken was ich alles verpasse. Da wären Doug Aldrich von Whitesnake mit der Band Steamroller. Curcified Barbare, die ich immer noch nie live sah, geben diese Woche 3 Konzerte in der Schweiz, grrrr. Pothead wären auch einen Besuch wert. Die Metalheads Overkill und 3 Inches of Blood wären auch mal dran gewesen. Great White mit Terry Ilous als Jack Russel Nachfolger sowieso. Und die Schweden Royal Republic sind nach dem Gampel Festival auch schon wieder in der Schweiz unterwegs. Punk rock spielen Northington in der Härterei. Verdamt coolen Rock à la Foo Fighters gibt's mit Tracer in der Galery. Desweiteren viele kleinere, aber nicht minder tolle Acts, siehe unten in der Liste.
Releases
(
Konzert- und Releasekalender
)
Will Wallner & Vivien Vain - Rising (
reinhören
)
Diemonds - The Bad Pack (
bestellen
,
reinhören
)
Nonpoint - s/t (
bestellen
,
Left For You Video
)
Tue 9th - Steamroller feat Doug Aldrich @ Galery Pratteln
Wed 10th - Nothington @ Härterei Zürich
Wed 10th - Therion @ Z7 Pratteln
Thu 11th - Overkill/ 3 Inches Of Blood @ Z7 Pratteln
Thu 11th - Tracer @ Galery Pratteln
Fri 12th - Bangalore Choir @ Rock City Uster (
cancelled
)
Fri 12th - Crucified Barbara @ Moonwalker Aarburg
Fri 12th - Pothead @ Gaswerk Winterthur
Sat 13th - Bonafide / Roadfever @ Rock City Uster (
cancelled
)
Sat 13th - Crucified Barbara @ Ebullition Bulle
Sat 13th - Great White / Silver Dirt (CH) @ Z7 Pratteln
Sat 13th - Gurd/23rd Grade of Evil/Contorsion @ Slaughterfest Sursee
Sat 13th - Leprous @ Galery Pratteln
Sat 13th - United To Be Famous (CH) @ Burnout Bar Kirchberg
Sun 14th- Baby Woodrose @ Bern, Rössli Bar Reitschule
Sun 14th - Crucified Barbara @ Galery Pratteln
Sun 14th - Royal Republic @ Plaza Zürich