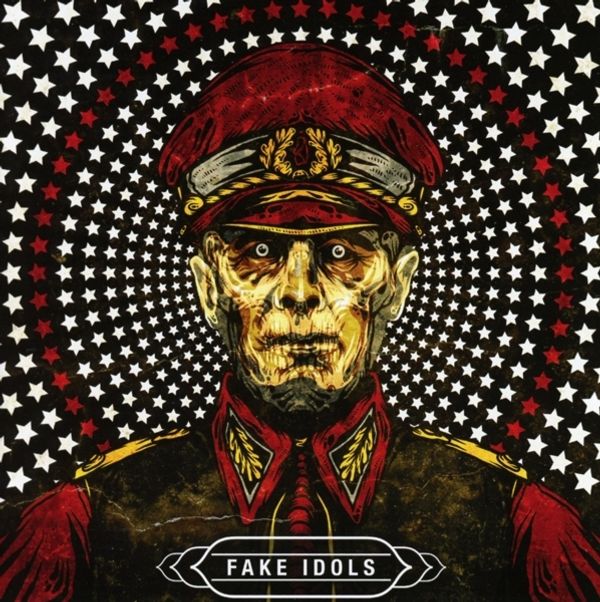 Am 25. April erscheint ihr s/t-Debutalbum.
Fake Idols
aus Italien machen knackigen Hard Rock. Bin gerade Fan geworden.
FAKE IDOLS was formed from the union of three well-known and recognized European bands in the hard rock/metal genre (Raintime, Slowmotion Apocalypse and Jar of Bones).
The group announced its arrival on the scene with an explosive album that will surely please anyone who loves great songs and killer riffs, showcasing a surprising attitude in rock songwriting with their original and catchy sound.
FAKE IDOLS recorded their debut album at Raptor Studios (Dufresne), featuring special guest Crucified Barbara's singer Mia Coldheart.
Some of the members of all three bands were united in their search for new sounds and have decided to join forces in this promising new project, relying on their different backgrounds and different musical influences and styles in order to infuse their invaluable musical experiences over the years into the new album.
Line-Up
Claudio Coassin (ex Raintime) - vocals
Enrico Fabris (ex Raintime) - drums
Ivan Odorico (ex Slowmotion Apocalypse / Raintime) - guitars
Cristian Tavano (ex Jar of Bones) – guitars
Ivo Boscariol (ex Slowmotion Apocalypse) - bass
Tracklist:
01. One Way Trip
02. My Hero (feat. Mia Coldheart of Crucified Barbara)
03. Switch
04. Push Me Down
05. When The Curtain Closes
06. Far From My Widow
07. No One
08. I Am Wrong
09. My Favourite Game (The Cardigans cover)
10. The Prankster
11. All My Memories
12. The Trap Of A Promise
http://www.fakeidols.com