Kid Rock
hat das Datum seiner nächsten Cruise angekündigt und online gestellt. Es ist dies seine 4. Cruise und führt euch von Miami ins Redneck Paradise zum Great Stirrup Cay. Die ganze Chose findet statt vom 6.-10. März 2013.
Um auf dem laufenden zu sein, gibt's natürlich die Social Media Links zum Liken, Adden und Followen:
Homepage
,
Facebook
,
Twitter
,
Vimeo
,
RSS
Weitere Music / Rock Cruise Ideen gibt's wie immer auf meiner
Page
.
Kid Rock's Chillin' the Most Cruise 2013
What's better than 3? Of course, 4! Just when you thought you couldn't party any harder, Kid Rock is bringing you the 4th Annual Chillin' the Most Cruise! It's time to start that base tan, do some curls to prepare for drink lifting, and tighten up that beach bod, because we're going to the new and improved Redneck Paradise.
We'll be setting sail on the primo Norwegian Pearl, March 6th-10th, 2013. A ship that is smaller and more intimate than some on which we have previously sailed. We are slated to spend an amazing two days on the private island of Great Stirrup Cay, which will henceforth be known as Redneck Paradise. Kid Rock will be playing two shows and spending a much needed vacation alongside his favorite fans...that means YOU!
With many exciting bands to be named, many activities to be planned, and of course the biggest party at sea to be had, this cruise will be going down in the history books. There's no place else on earth where you can chill the most like this. So make sure you don't miss it!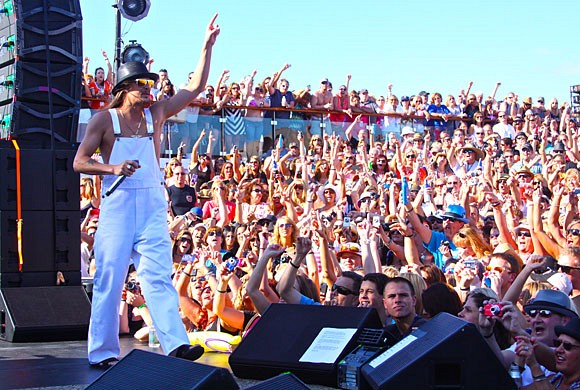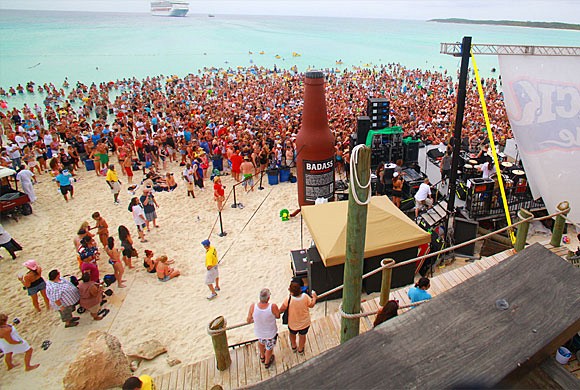 Cruise Itinerary
(Subject to change)
Tuesday, March 5, 2013 - Pre-Party on Ship (additional purchase; departs 9PM ET)
Wednesday, March 6 - Depart Miami, FL (approx 4:00 PM ET)
Thursday, March 7 - Great Stirrup Cay, Bahamas 8:00 AM - 6:00 PM
Friday, March 8 - Great Stirrup Cay, Bahamas 8:00 AM - 6:00 PM
Saturday, March 9 - Day At Sea
Sunday, March 10 - Arrive Miami, FL (approx 8:00 AM ET)